Why Metal NFT Prints Are So Cool
Nov 27, 2021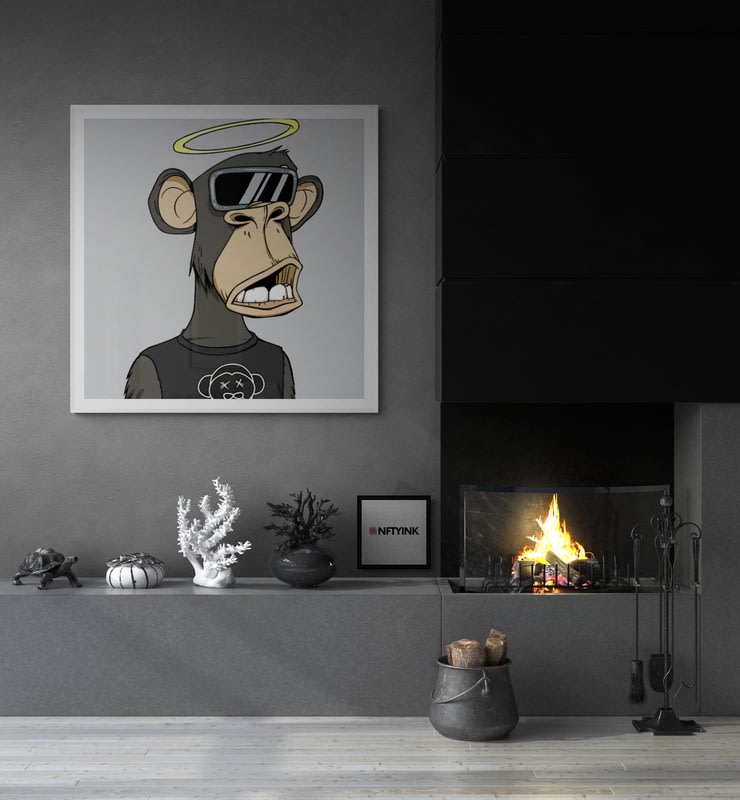 Technology has come farther than many people realize.
When it comes to printing, it is one of man's biggest misconceptions that printing has remained on paper. One of the more elegant and finer mediums in decorative printing in contemporary times is to use metal prints. Yes, sheets of metal in lieu of the less durable and conventional paper materials.
What are metal prints? Metal prints are one of the most recent fads in high-end art and home decor created through the process of having a photograph or artwork printed on a metal substrate. It is built to last and are mostly used by artists and photographs as a stylish and authentic way to exhibit their artwork and photographs.
The rise in popularity that metal printing has gained lies in the strength of aluminum augmented by the depth of prints that have been infused with ink that allows metal prints to be versatile. In shorter terms, due to the benefits of metal prints, they can be placed indoors and outdoors where they can be fully appreciated in high quality.
Metal prints are also flexible in a way that digital photos or artworks, like NFTs or non-fungible tokens, can be printed in full, unadulterated quality. By using metal prints, an NFT wall display can be highly durable, resistant to warping, stainproof, and intensely detailed.
It's hard to argue against the utility of metal prints when it comes to NFT printing. Who knew? Metal prints and NFTs are just a match made in heaven.
NFTs and Metal Prints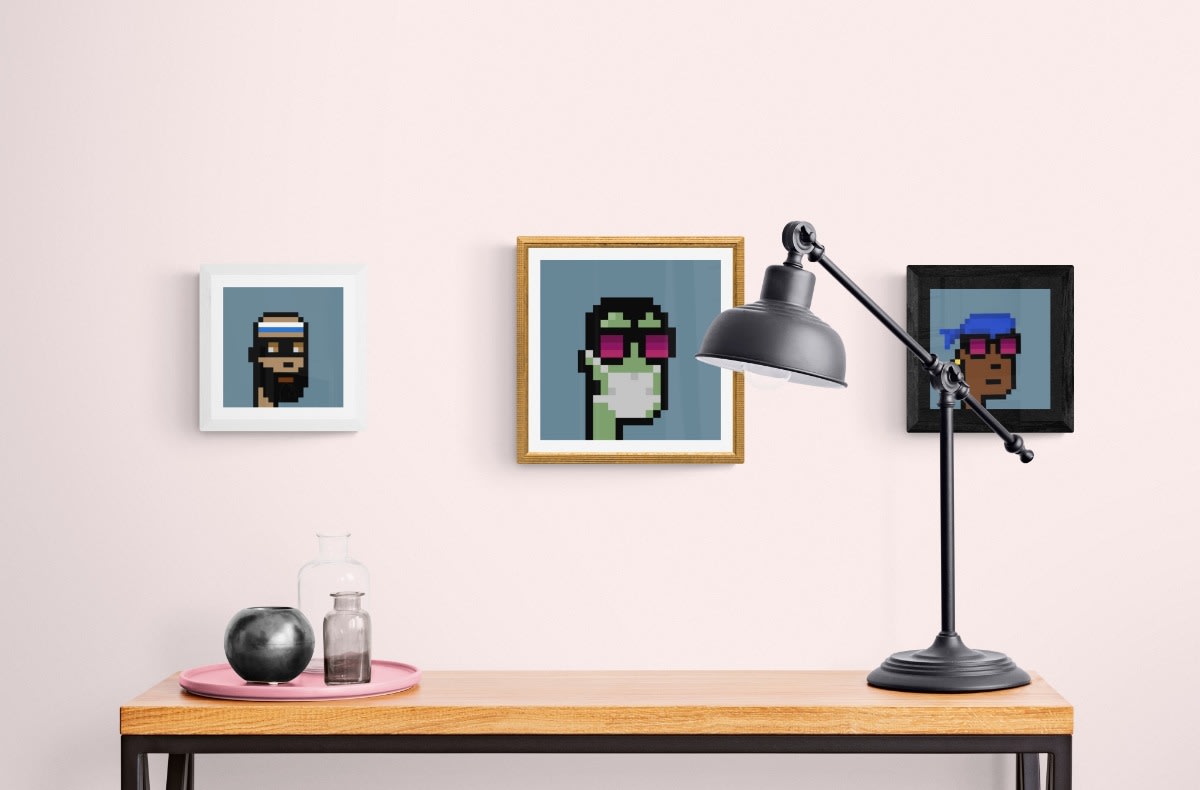 NFTs, in recent years, have unremittingly gained increasing renown due to the potential of its yet fully-charted market. As competition becomes more cutthroat in the emergence of the 2020s, more and more NFT artists and collectors are seeking ways to further innovate the market.
Among their discoveries is the utilization of minted NFTs in the physical space. As peculiar as it may sound, because of the nature of technology that powers NFTs, many experts believe in the potential of this idea.
Originally tailored for viewing via screens or monitor, NFTs, utilizing the same technology as cryptocurrencies, were originally made to be appreciated through digital means. However, experts, like Jason Mathias who is the founder of The Art of Selling Art, believe that NFT prints have a charm independent from their original digital counterpart.
"I can sell my ice cave piece as an NFT for 3 ETH each [about $7,000], and I can sell the physical piece as an edition of 50, so they're completely separate," Matias claims. "You can attach a digital [work of art to its] physical, but you don't need to."
NFTs can work the same way fine art pieces do. In fact, the record-setting artwork by Beeple that was sold for over $69 million has even outvalued Claude Monet's Nympheas, sold in 2014, by $15 million. A printed version by Beeple's Everyday or a print of Hashmasks can work as progressive-looking decorative pieces. For artists, physical prints can be used for gallery work or showcasing their prowess through exhibits.
How do Metal Prints Work?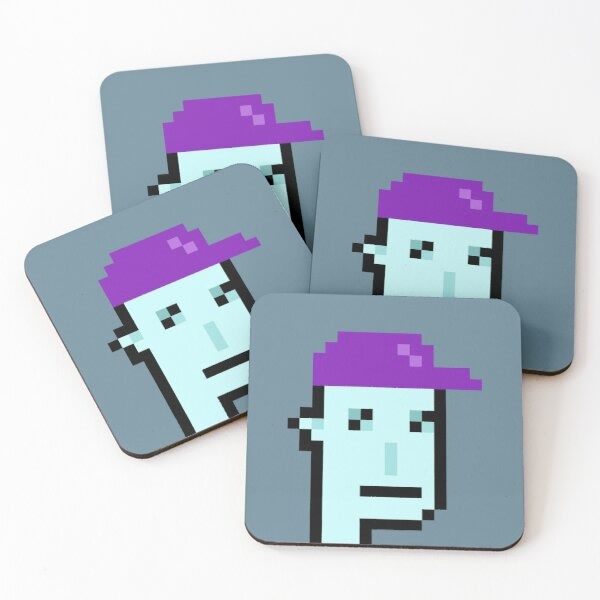 The process starts with the artwork being printed into what is called a 'transfer paper.' This transfer paper will be attached to a coated aluminum sheet in preparation for a session in a heat press. The heat press, in turn, will kickstart the dyeing process that will convert the dye on the transfer paper into a gas.
Through this process, the gaseous dyes produced by the heat press are pressed onto the surface of the aluminum sheet. As the metal starts cooling, the gaseous dyes are reverted into the state of being solid, resulting in the permanent integration of your text, photo, or artwork onto a sheet of metal.
Benefits of Metal Printing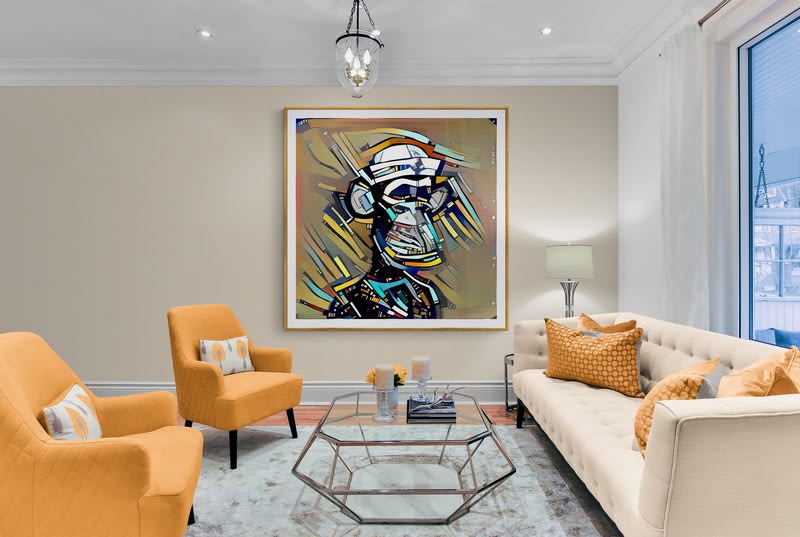 Durability
Graphics and text are notoriously known for fading on paper if exposed to the scalding heat of the sun for extended periods. One of the main benefits of HD metal photo printing is the deferral of this deterioration process. As a matter of fact, studies have pointed out that it starts only after 100 years of exposure to sunlight.
Further, during the transfer process of the gaseous dye onto the aluminum sheets, the colors are positioned under the aluminum's exterior coating. This is what experts call sublimation. Sublimation guarantees that the product becomes extra durable compared to orthodox paper and canvas prints. Metal prints also protect the printed graphics and text from possible scratching or peeling off. HD metal prints are the best option for a durable and long-lasting image.
Versatility
A metal print can be framed. This can allow artists or collectors to give it a more traditional vibe. By using the right frames, metal prints can easily blend in with other artworks when hung on your walls. The more contemporary look, however, is the utilization of floating wall hooks that give it a more modern energy.
Heat Resistance
Accidents happen. Among the more common incidents are fires in public or private establishments. For certain designs, metal prints can be equipped with fire-retardant technology that can keep artwork safe in cases of fire-related emergencies. This technology can also keep the prints safe in high-temperature areas and will nullify the effects of heat.
Easy Maintenance
A troubling aspect of maintaining printed surfaces is the possibility of affecting the text and graphics, and other parts of the print. Aluminum sheets can save artists and collectors from this concern. Pesky fingerprints, dust, or blemishes can be cleaned off the surface if people use metal prints. The reason for this is sublimation's feature that allows the dyes making up the art to be transferred underneath the surface coating. It makes for easy cleaning.
Lightweight
People often worry about the inconvenience of having to hang up heavy metal sheets up to their walls. Collectors and artists also worry whether their walls can endure the weight of heavy loads. These are common misconceptions. Aluminum is known and proven to be lightweight metal. Without fear of art falling or a hard time hanging up art, people can enjoy their art through metal prints.
Like this article? Be sure to subscribe to our newsletter for more content like this.