Top 10 NFT Digital Wall Displays in 2022
Nov 28, 2021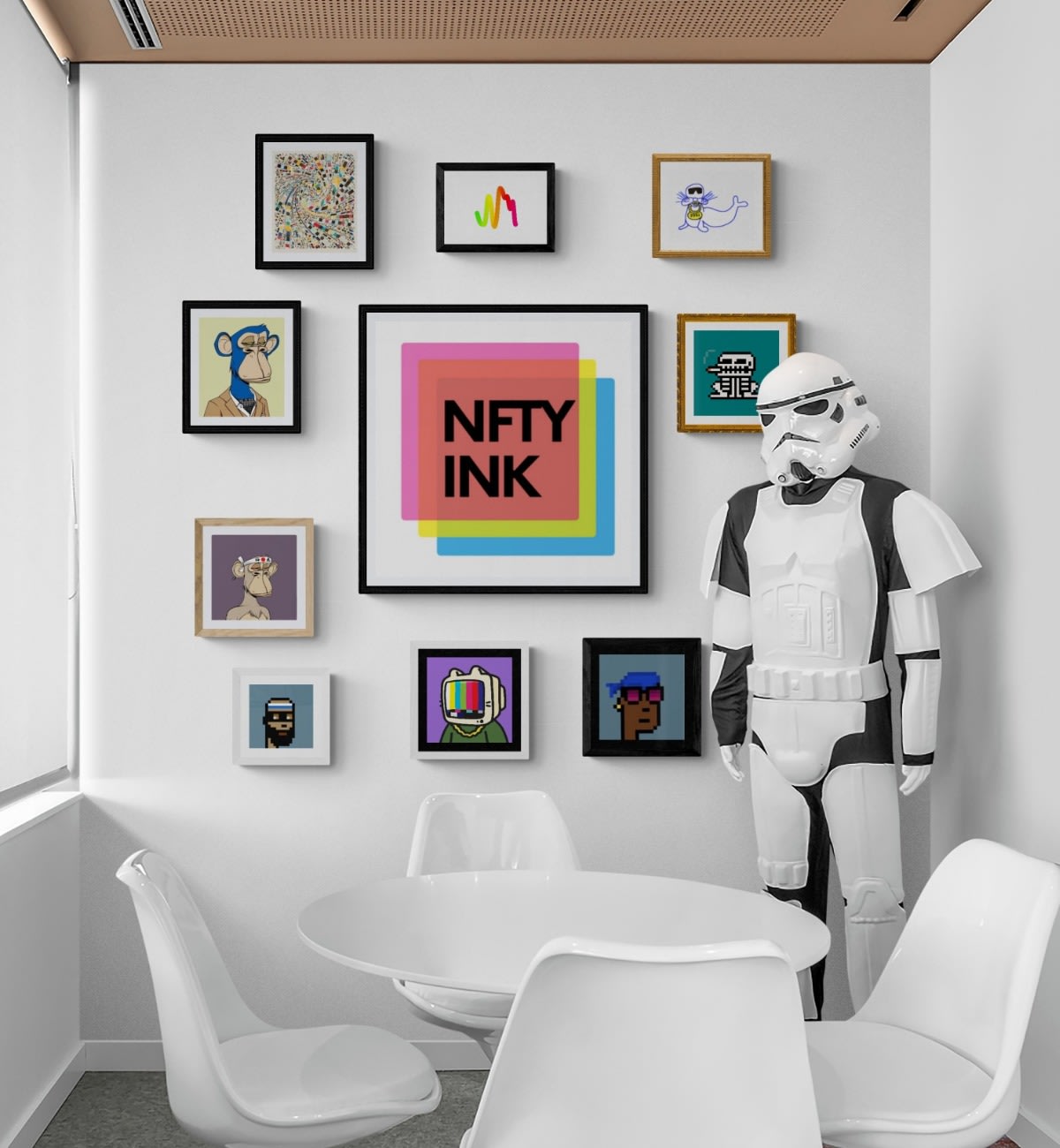 As progress moves humanity forward, lifestyle moves ahead as well. From business and engineering to science and technology, humanity has come far from its more analog means centuries ago.
The same can be said in matters of aesthetics and design. With the evolution of art itself, technology has yielded revolutionary products, services, and concepts-turned-innovation in the span of its history. The concept of NFTs, for example, is the product of man's passion for art, craft, and beauty.
NFTs, or non-fungible tokens, are digital assets minted by blockchain technology. As these tokens are digital, people are often left scraping for ways to display their collections in the physical world.
While the NFT print-on-demand option is still considered viable thanks to companies like NFTYINK that provides quality print-on-demand services for NFTs, there are plenty of other options that collectors and owners can look into.
Digital frames, specifically-made for the showcasing of digital assets, for one, are an excellent choice for NFTs. Many of today's digital frames are optimized for wall displays and offer high-quality displays that boast a range of up to 4K definition.
Given the meteoric rise of NFTs in the dawn of the 2020s, digital frames can be a great option for collectors and artists alike as they build their bevy of quality NFTs. Recommendations? Below are 10 of the best digital frames for collectors' wall displays that work best for visual assets like NFTs.
NETGEAR Meural Smart Digital Photo Frame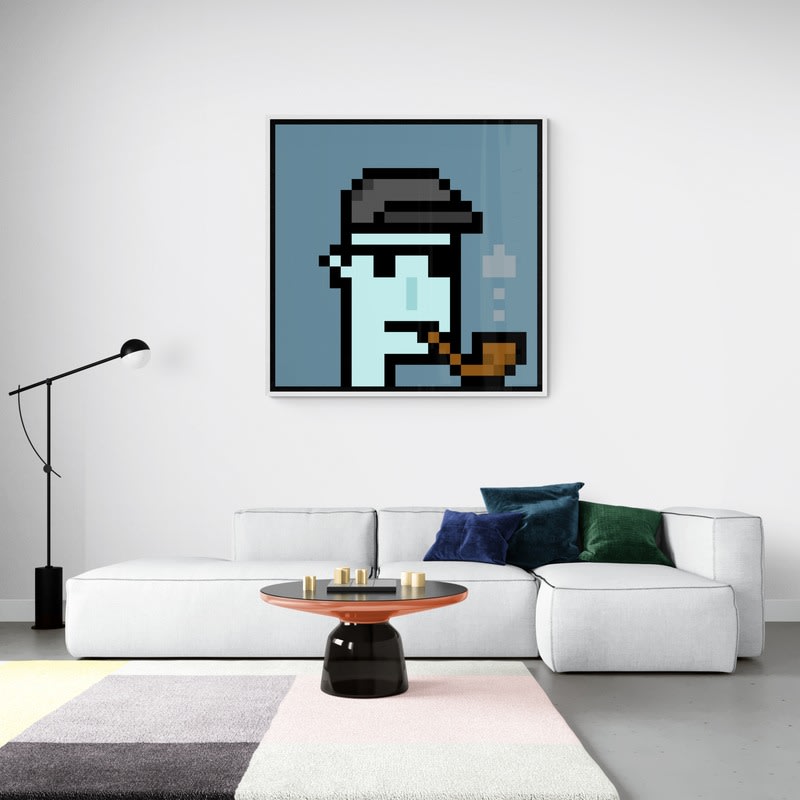 The NETGEAR Meural is one of the better-looking units produced in 2021. It is equipped with features that allow image enhancements that allow the best visual experience and support both still artwork and videos. Once loaded in the mural, graphics or even NFT is loaded in full HD quality with anti-glare elements through TrueArt Technology that allows realistic viewing for all possible angles.
The Meural boasts a 16x10 display that can be positioned on counters or be mounted to the wall. This unit from NETGEAR also auto-adjusts to the ambient light with the use of special sensors. If the environment becomes too dim, the Meural turns off completely. In summary, the NETGEAR Meural is an amazing frame that comes at an affordable price.
Meural Canvas II – The Smart Art Frame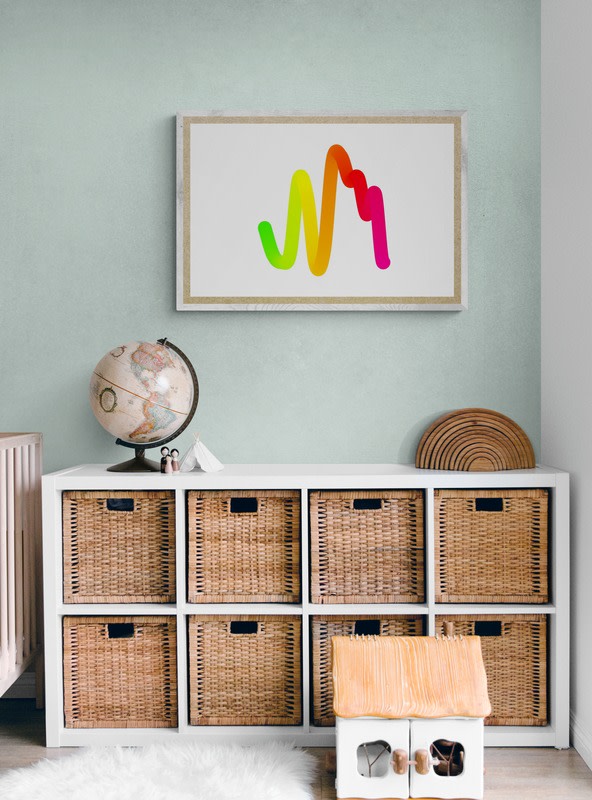 The Meural Canvas II produces a fantastic display that is certainly among the best of its brand, Meural, and its Obra Maestra. With a 1080 HD display and adjustable backlighting, it operates with an anti-glare feature as the icing on the cake. Like its contemporaries, it is equipped with TrueArt Technology that elevates digital frame displays into, seemingly, true-to-life images.
The Canvas II frames can be mounted on walls in two different ways: vertical or horizontal. There's even a swivel option that can be activated in both setups. Using a mobile app, collectors and NFT owners can easily manage the uploading of images and control all the parameters of the frame.
This unit is available in a variety of colors like black, white, dark wood, and light wood. As the overall appearance of the Canvas II frames is a good balance between modern and classic, it should be a good match to the vibe of all kinds of artwork.
SAMSUNG 65-inch Class FRAME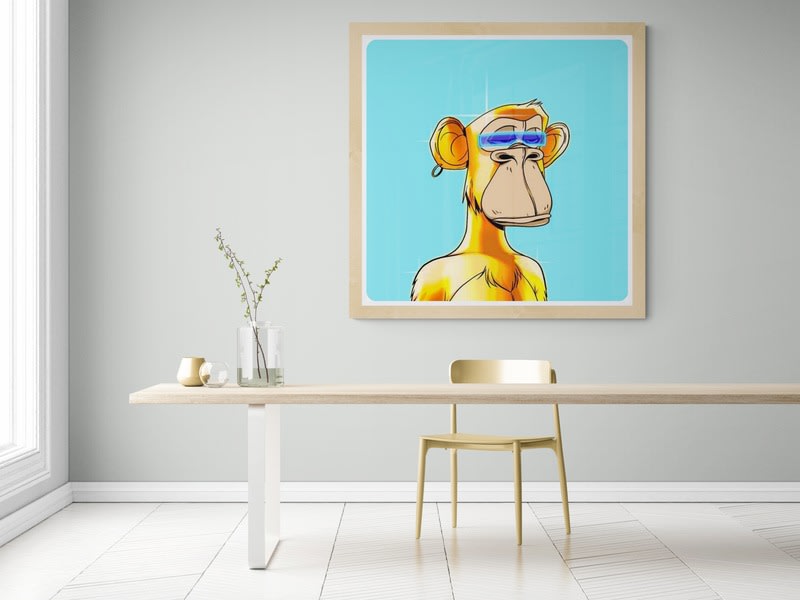 As the name suggests, the 65-inch display of Samsung 65-inch Class FRAME is a 4K UHD Dual LED Quantum HDR. In layman's terms, the image is crisp, sharp, and crystal clear. These features make it the perfect choice for displaying NFT and crypto art.
However, the Samsung frame isn't just an ordinary digital frame, it's a full-on TV set. It would be a great choice to position it somewhere with a high user volume like a living room or a lobby to maximize its use case. This unit can serve a duality of function that crosses both entertainment and art.
Canvia Smart Digital Art Frame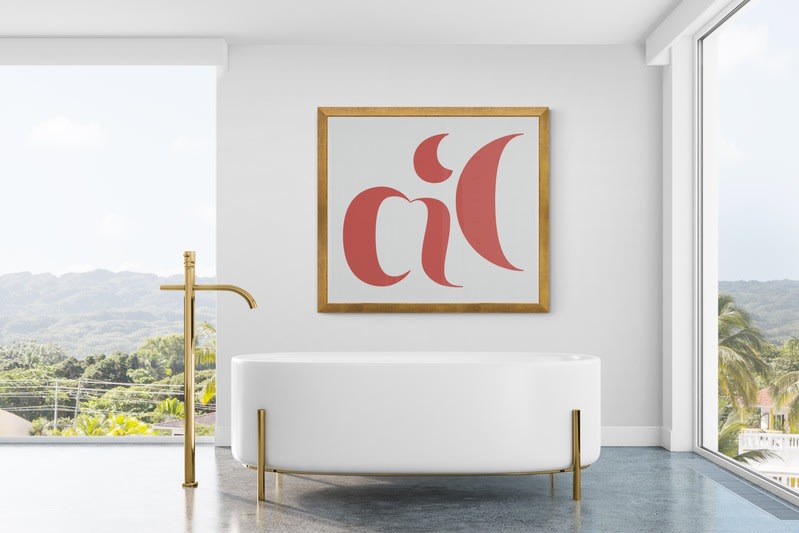 EDM Sauce claims that the image quality of the Canvia Smart Digital Art Frame is so good "you can almost touch its textured surface."
One of the Canvia Smart Digital Art Frame's main functions is its frame's capability to adjust to the light of its surrounding. It also optimizes the image display settings according to the ambient lighting of its location. Its anti-glare feature for the full HD screen allows the digital frame to save energy. As a smart product, it's also Alexa-enabled for easy voice control and optimization.
The colors for the frame are available in white, cherry, wood grain, and black. This variety allows artists and collectors to easily match it with the general look of their home, their exhibit, or their office.
Infinite Objects Frames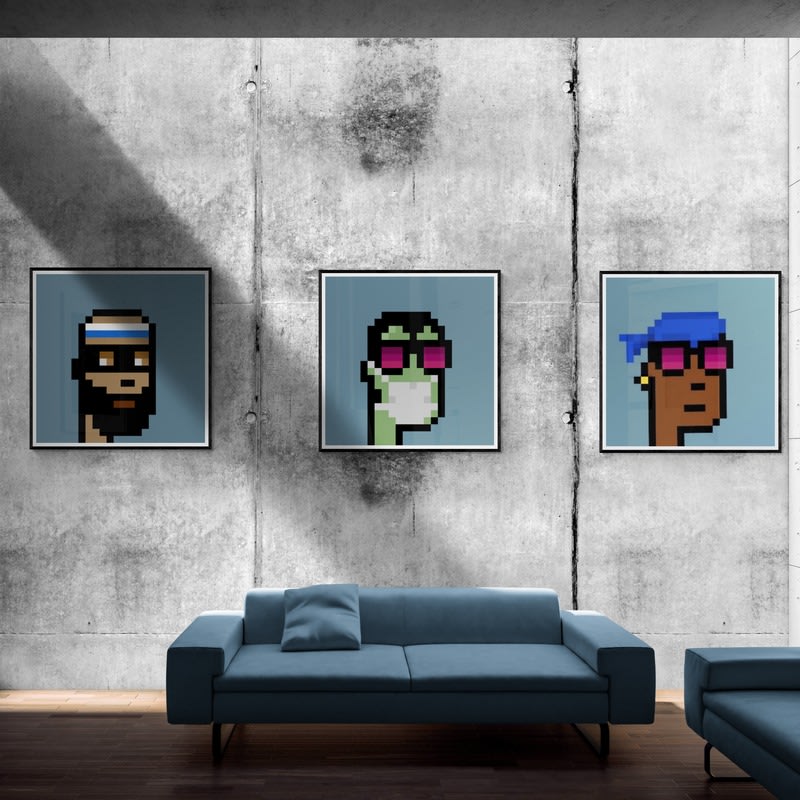 If artists and collectors are looking for a budget, this frame is specifically-designed to play video art in perpetual and infinite loops. No gimmicks. Just a commitment to simplicity for an immersive visual experience of a moving image.
TokenCast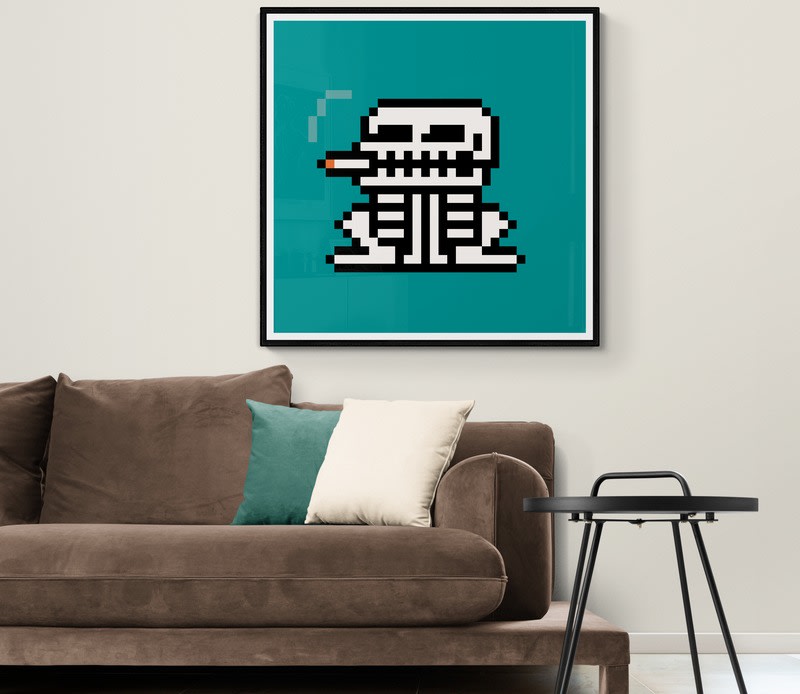 The main hook that Tokencast possesses is its highly-customizable experience for displaying your NFTs. TokenCast gives users a blueprint of sorts that will help them build their display from the ground up. And it's not hard at all, you only need a Raspberry Pi, an IPS monitor, and the TokenCast client.
This product adds a bit more fun to the prospect of displaying your NFTs. TokenCast gives you the blueprint of building your display from the ground up. And it's not hard at all, you only need a Raspberry Pi, an IPS monitor, and the TokenCast client.
MONO X7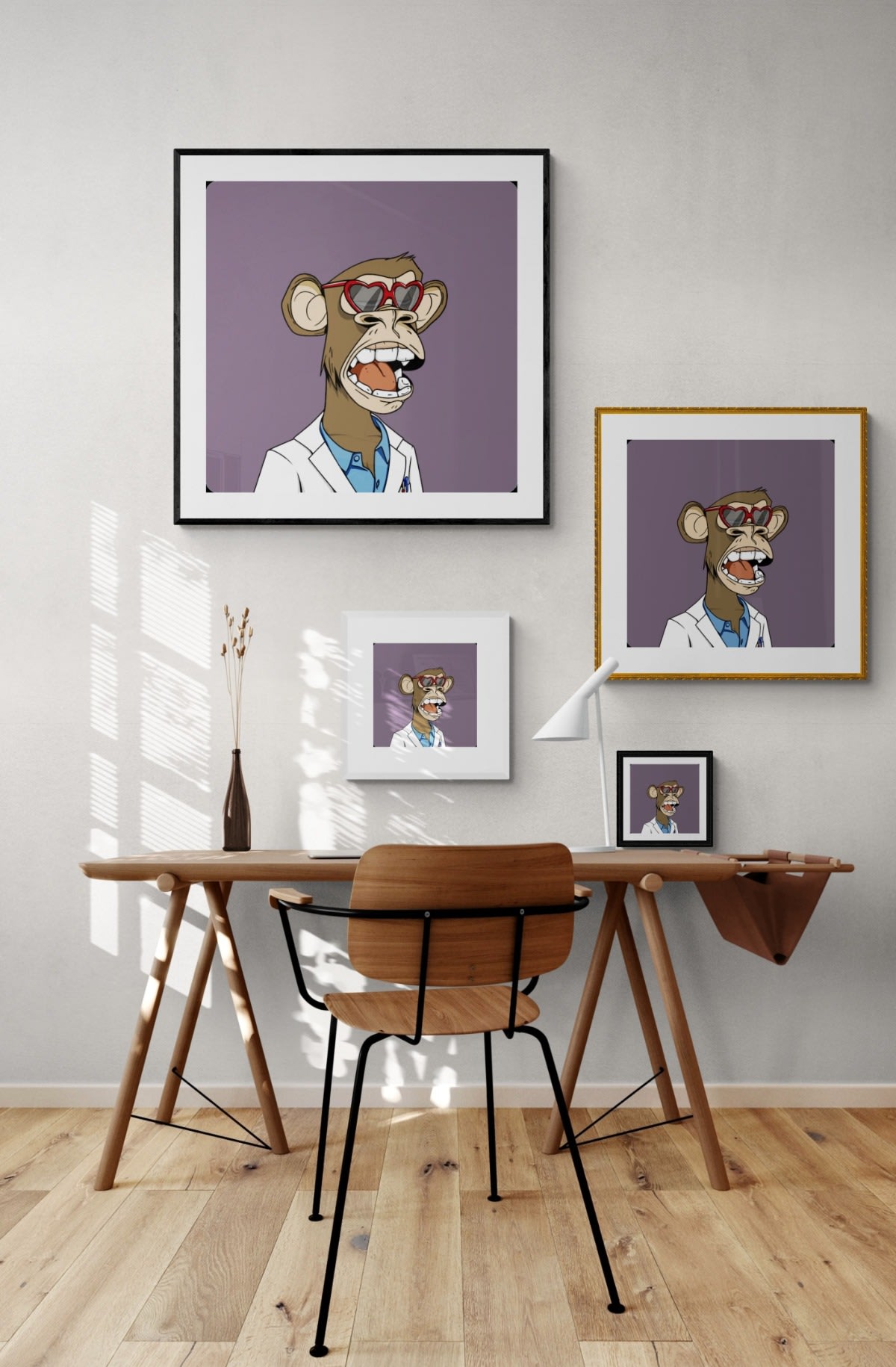 The Mono X7 is heavily acclaimed to be 'a canvas for the digital age.' Being internet-capable, it fuses a record-setting slimness with a 17.3-inch screen equipped with a mini-computer, to create an elegant, meditative space that benefits from the world wide web.
Blackdove Digital Art Canvas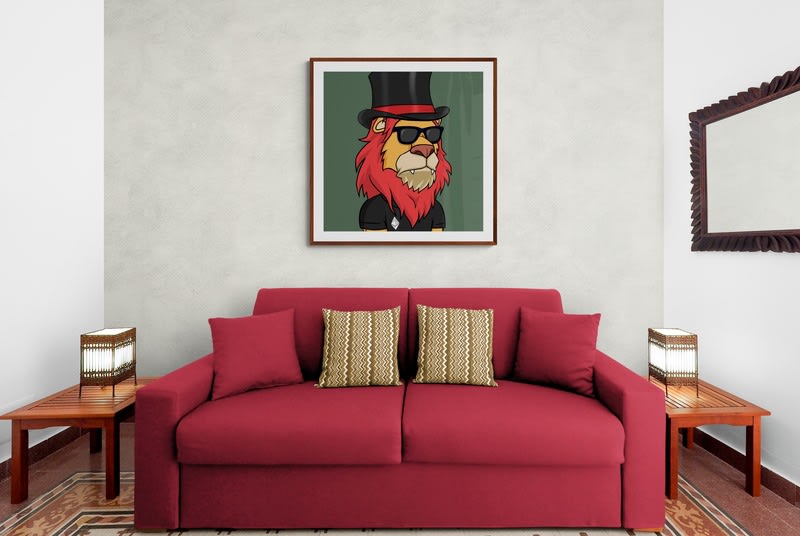 The Blackdove Digital Canvas features a screen with 48x55-inch dimensions. Using a Samsung commercial, high-definition display, Blackdove built it with software that will enable consumers and businesses to access their digital art galleries in a user-friendly experience. The black bezel screens can be mounted both horizontally or vertically. They are specifically made to maximize the visual experience for users. The Blackdove-branded Samsung screens also heavily emphasize its versatility that allows TV-viewing features and ability to be connected to gaming systems with three HDMI ports.
49" Tokenframe™ NFT Display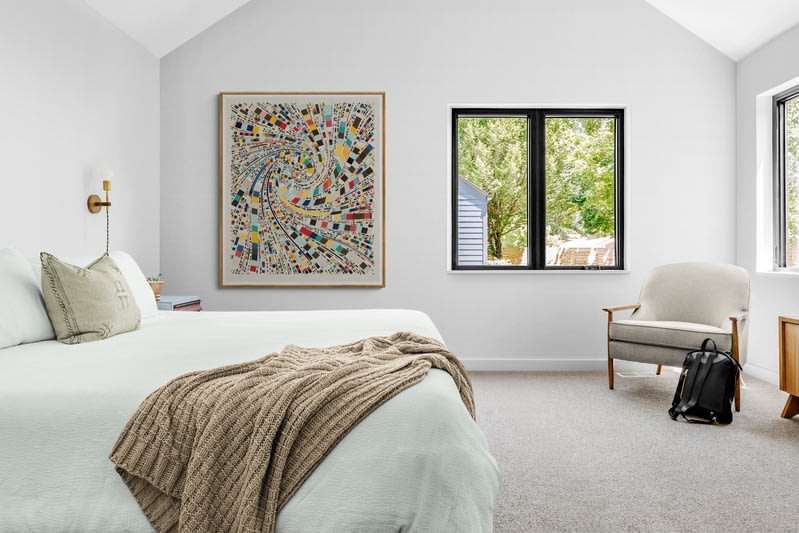 Boasting a natural and elegant exterior with options to choose between birch and mahogany frames with real woodgrain, the 49-inch Tokenframe NFT display is available in a wide variety of design that also includes solid black and solid white options. This luxurious unit is equipped with custom, anti-glare screens specially designed for displaying digital art. With a non-glossy screen, there won't be any pesky reflections or glare from nearby light sources.
The Token Frame NFT Display is equipped with a stunning 4K display that can fully maximize the color spectrum in its entirety. This is the display that was primed for homes, offices, or galleries to show off NFT masterpieces. Stereo speakers and headphone jacks are also available for a full immersion in NFT collections.
Dragon Touch Digital Picture Frame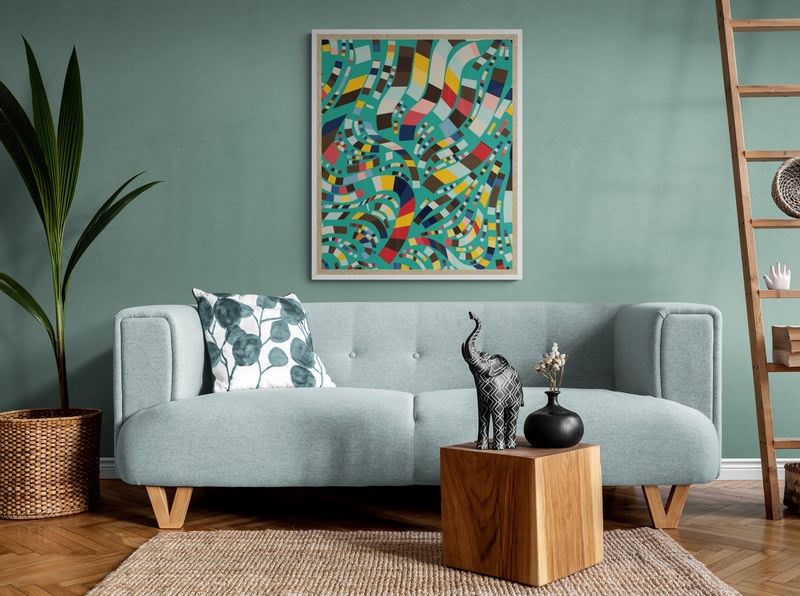 The Dragon Touch Digital Picture Frame is an affordable and accessible choice for displaying NFTs. The Dragon Touch is engineered as an easy-to-use household digital picture frame best used for cycling through photos of family and other beloved.
This, however, does not mean it can't handle NFT collections. For its price, it presents itself as an excellent choice as it can display images and videos up to 30 seconds in length. With 16GB of storage and an HD-capable 1280x800 resolution, the Dragon Touch is a great deal for just $125.
There you have it! 10 innovative and cutting-edge digital wall displays for your NFT artwork. Price-wise, there's some variety in this list so there's something for everyone.
Like this article? Be sure to subscribe to our newsletter for more content like this.