NFT to Canvas Print Ideas
Nov 23, 2021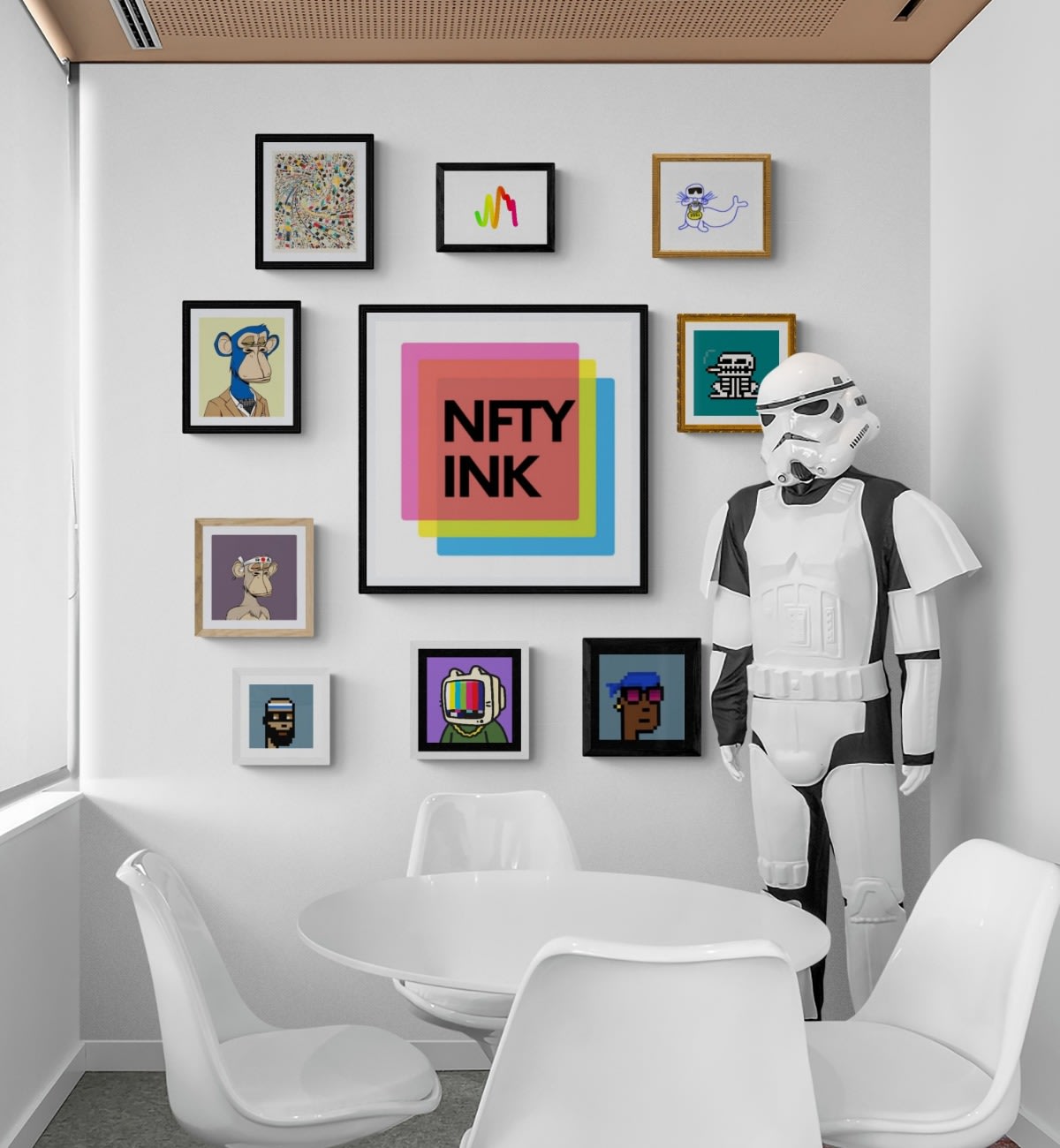 The NFT market has been setting off fireworks in recent years as million-dollar transactions are completed one after the other.
NFTs, or non-fungible tokens, have seemingly become today's art treasures. As a reference, Claude Monet's Nymphease, a treasure to the world over, was sold for $44 million while Mike "Beeple" Winkelmann's artwork that was minted as an NFT was sold for $69.3 million. A 15-million-dollar difference between Beeple's digital work of art and Monet's piece for the ages.
The craze, however, has not stopped there. An autographed tweet by one of Twitter's founders, Jack Dorsey, was sold for nearly three million dollars while Grimes made a killing worth six million dollars from a collection minted as NFTs. This is because NFTs have burst into mainstream dominance in recent years.
Indeed, the NFT market has continuously grown as one of the most recent frontiers humanity has discovered. Due to the technology used for the digital ledger where NFTs are stored, NFTs are commonly presented in the form of a digital asset.
Similar to the way cryptocurrency works, NFTs are powered by blockchain technology. While, originally, NFTs we made to be viewed through a screen, experts have expressed their agreement on the potential of NFTs as physical prints.
Canvas: Durable and Efficient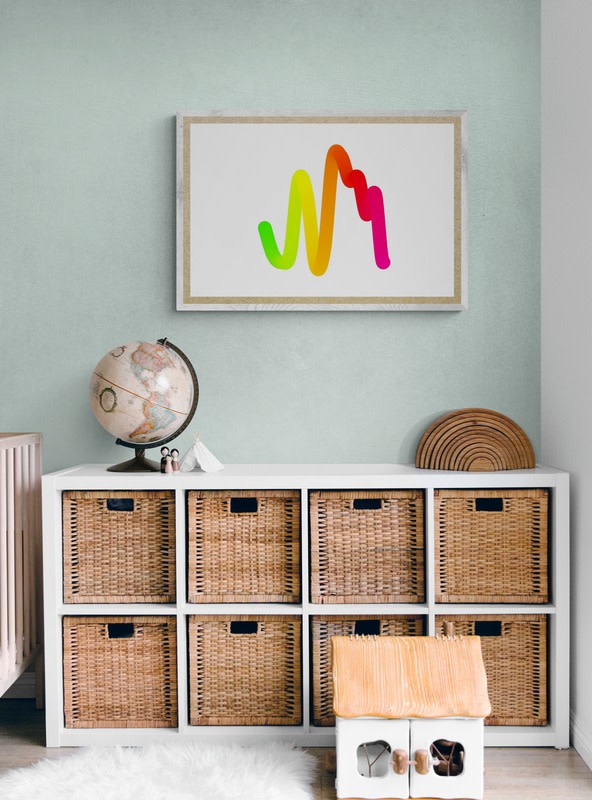 "Even I would prefer to have a painting over a JPEG," multimedia artist Rachel Rossin claimed. This statement comes from someone who was the New Museum's first virtual reality fellow no less. "But what makes NFTs interesting is that you can put them wherever you like: on a large screen or a small one, you can have a dedicated computer for your virtual reality pieces, you can build a screen wall for it. Experiment—doing what brings you delight is the point of collecting anything," Rossin added.
What better way to view physical versions of NFTs than through a canvas? Canvases react excellently with ink and paint, making them the best candidate for physical prints. This material is also known for durability and longevity. These two elements are the reasons why the great painters of history turned to the canvas as their go-to surface for their masterpieces.
Canvases, paired with the most prominent collection of NFT artworks out there would be a match made in heaven. Physical copies can be hung up on walls of lobbies, hallways, and even bedrooms to give it a modern and futuristic vibe.
CryptoPunks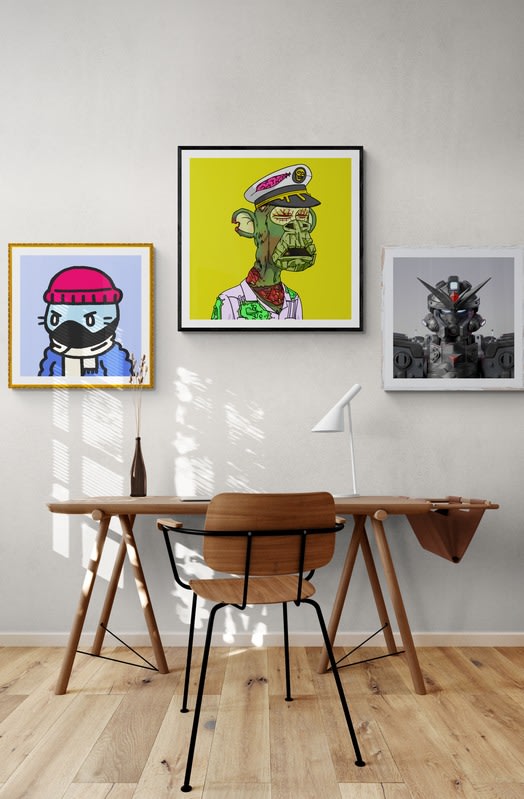 The CryptoPunks project was launched by its pioneers, Larva Labs Studio, in June 2017. A duo that consists of Matt Hall and John Watkinson, software developers from the Great White North. Inspired by the punk scenes in London, Daft Punk, and cyberpunk, the project initially took off as an experimental venture. This crypto art blockchain project was among the major inspirations for the ERC-721 standard for NFTs and as well as the modern crypto art movement. These breakthroughs have since become part of the cryptocurrency and decentralized finance ecosystems that can be found on several blockchains.
Joined by CryptoKitties, Bored Ape Yacht Club, and the official transaction of Beeple's Everdays: The First 5000 Days, CryptoPunks are usually credited for sparking the growth of the NFT market in 2021. At the moment, 10,000 CryptoPunk tokens exist today. These tokens are regarded to be among the more expensive NFTs that exist today due to rarity and exclusivity. Due to the fame and renown that this collection has accumulated over time, the CryptoPunk has seemingly become a status symbol for NFT collectors and cryptocurrency communities the world over.
Bored Ape Yacht Club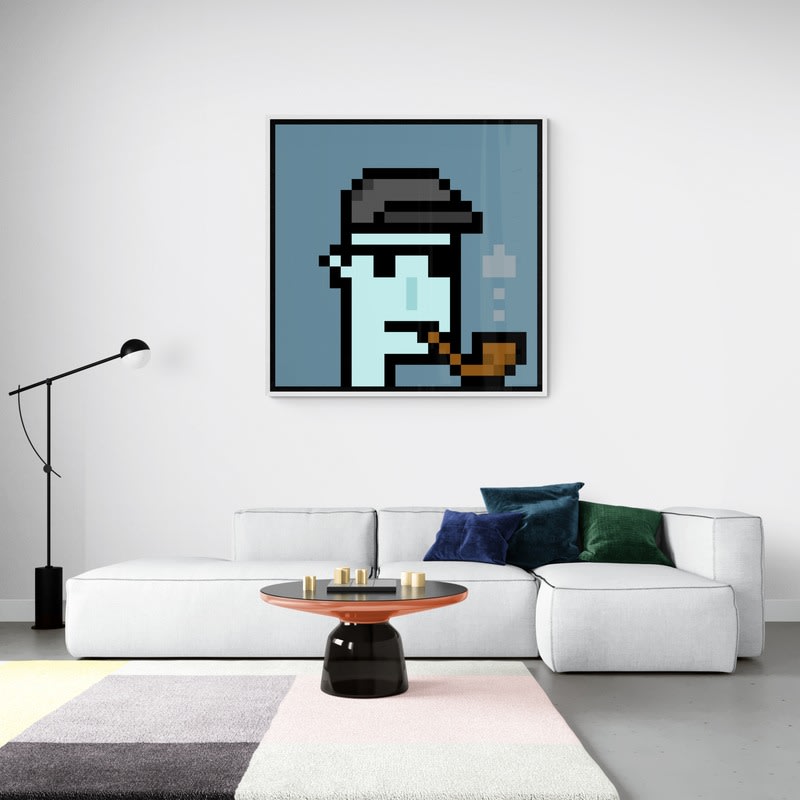 The Bored Ape Yacht Club or BAYC is a collection of 10,000 NFTs branded by the highly familiar Bored Ape. BAYC is prominently known as a unique set of digital collectibles powered by the Ethereum blockchain. Every Bored Ape has a secondary function as a Yacht Club membership card. This membership card function makes members-only benefits accessible to those who own tokens from the Bored Ape Yacht Club. The first exclusive benefit is access to THE BATHROOM, a collaborative graffiti board. Several other areas and perks are unlocked by the members of the exclusive community through a roadmap activation.
All of the existing Bored Ape NFT are unique and are generated from a combination of 170 possible traits that range from expression, headwear, clothing, and more. These apes are rare, but some -- rarer than others.
Wicked Craniums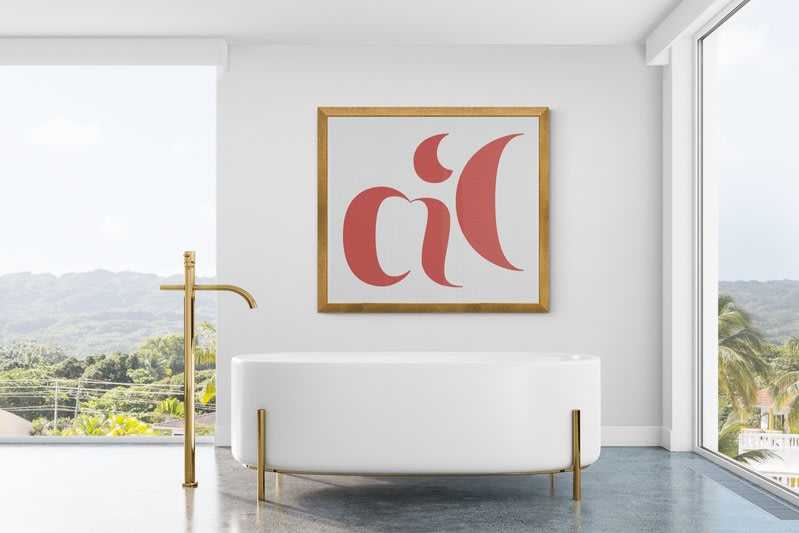 Wicked Craniums are powered by the Ethereum Blockchain and are the visual representation of over 10,000 craniums that are owned by the island of Osseus. These craniums have over 180 varying characteristics that are utilized in the images of each NFT. Through Opensea, Wicked Craniums was released on June 20 and was sold out in just 32 minutes.
Each token from the Wicked Craniums collection is grounded upon the values of four different tribes. The creators hope that each owner finds themselves aligned with the values of Adventure, Mischief, Boldness, and Camaraderie.
Wicked Craniums is a project by Reckless Labs project. Under the vision of Doob and Derb, the team continues to tinker and create cool new projects. This project is their way of showing the cryptocurrency communities around the globe their weird little world.
Hashmasks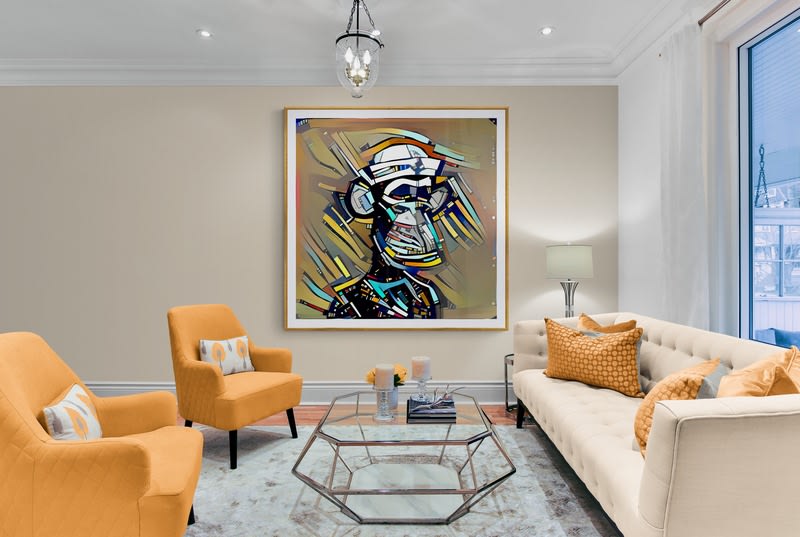 With a collection that has grown to over 16,000 unique digital portraits, Hashmasks is a living digital art collectible NFT created by 70 artists globally. Guided by the vision of Suum Cuique Labs from Zug, Switzerland, the team has produced a total of 16,384 unique Hashmasks so far. Several artists work on each artwork to ensure that each asset has varying masks, eye colors, items, and other elements. This system means only one thing: all Hashmasks are rare.
By owning such artworks, clients also accumulate the NCT token daily. This function will allow collectors to choose a name for the portrait on the Ethereum blockchain. Each collector fortunate enough to own Hashmasks will be allowed to be among the first to participate in one of the larger collaborative NFT art projects that have ever existed.
These collections printed on the optimal canvas size would surely catch the eye of anyone who'd at least have a fundamental understanding of the NFT market, not to mention that these designs have a certain flair to them that can be augmented when printed as a set. Brighten up any room with these iconic designs on canvas that use NFT wall art known throughout the cryptocurrency communities.
Like this article? Be sure to subscribe to our newsletter for more content like this.