How to Display Your NFT Collection in the Real World
Nov 26, 2021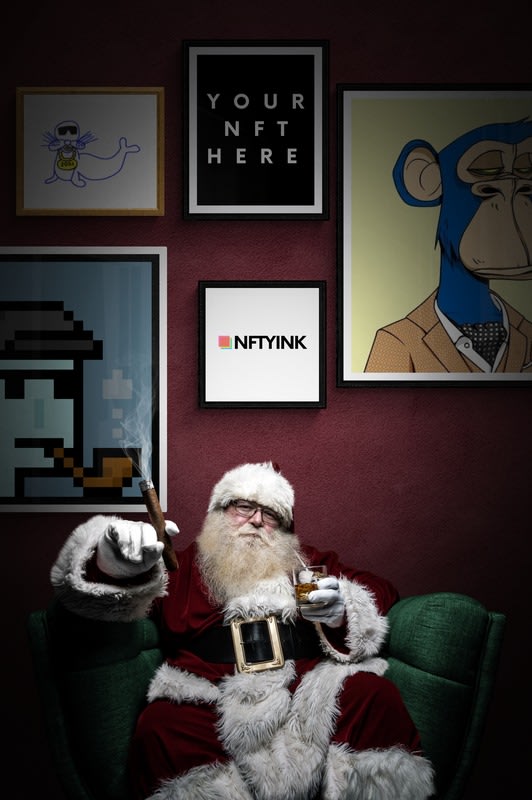 The NFT craze, in recent years, has made significant strides in popularity, transforming itself into an ever-evolving market generating millions of dollars in a span of a few transactions.
As more and more information is uncovered about the rapidly growing industry, entrepreneurs and artists alike have started exploring means that will help the market grow. Among their discoveries is the utilization of physical prints for the otherwise digitally dominated NFTs or non-fungible tokens.
Typically speaking, NFTs are primarily designed to be viewed on screens. Given the nature of blockchain technology, the very same mechanism the powers cryptocurrency, it comes with little surprise that enthusiasts within crypto communities find NFT wall displays to be a bit unorthodox.
Experts, however, believe that there's a potential in taking NFTs into physical spaces. Meghan Doyle, an Art Specialist from Christie's Contemporary believes that due to the flexibility NFTs possess, they can be presented in a wider variety of ways compared to their physical counterparts in traditional art.
"Content can mature with technology. Unlike a physical work of art, it isn't confined to one form, so it can be displayed differently decades from now," Doyle claims.
Jason Matias, the founder of The Art of Selling Art, also agreed that there is potential in marketing physical and digital versions of collectors' and artists' NFT artwork or collectibles separately.
"I can sell my ice cave piece as an NFT for 3 ETH each [about $7,000], and I can sell the physical piece as an edition of 50, so they're completely separate," Matias claimed. "You can attach a digital [work of art to its] physical, but you don't need to."
Displaying NFTs in the real and physical world is breathing life into collections. Printing and presenting minted collections are certainly not the most orthodox ways to enjoy NFTs but there are tools, ways, and technology to help innovators along the way. Innovation and ingenuity are merely an experience away.
NFT Wall Displays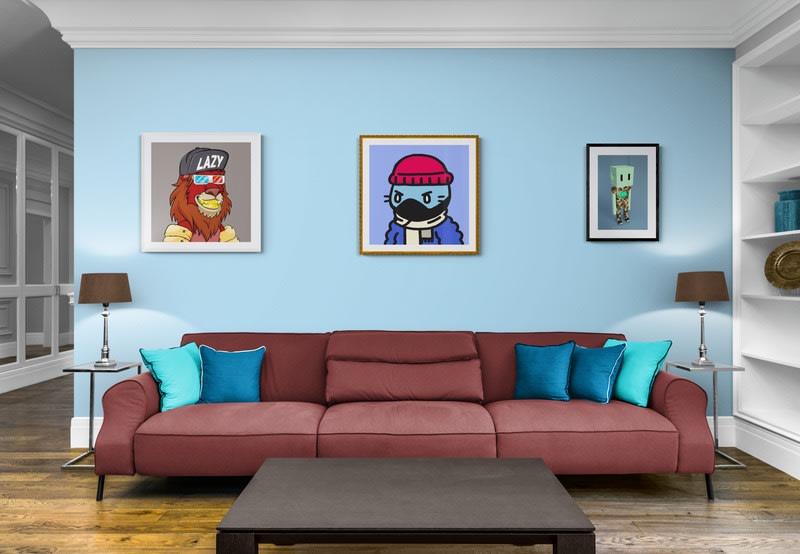 Can you hang NFTs? Definitely. How do you show your NFT on a wall? Now for that, there are several options to explore. From physical prints to your appliances, there are several options to look into when deciding how to make wall displays out of NFT collections.
Physical Prints
The most obvious way is to have one of your NFTs printed. Through innovators like NFTYINK, collectors and artists alike can choose from a variety of features specially designed to brighten up rooms with artistic and elegant NFT wall displays.
NFTYINK takes wall displays to the next level by using archaic ink and museum-grade substrates on their prints. Customers also have the option to choose from canvas, acrylic, metal, and luxe archival paper to enhance their NFT prints.
To optimize the NFT print experience, NFTYINK also ensures that customers get the best size possible according to what room they intend to brighten up with NFT artwork.
QR Codes
QR codes will allow collectors and NFT owners to enjoy both the physical and digital versions. This is one great example that shows the flexibility of NFT assets as it exhibits the fact that these digitally minted collections aren't confined to a single form.
After placing a print somewhere strategic and creating a custom art label containing information like the artwork's name and background, collectors and owners alike can view the physical version and digital counterpart side by side.
Digital Frames
One of the more prominent means of displaying NFTs as wall displays are through the use of digital frames. This product of modern technology enables collectors to use photos and videos in various sizes and formats. Digital frames are often easy to use and can display in high qualities that can reach up to 4k displays.
Using apps that can be downloaded and accessed through existing stores, customers can sign into their wallets and collections and access their NFT gallery to project the minted assets and customize other features according to their preferences.
Upcycling Old Tablets or Laptops
On the other hand, collectors can also use old laptops or tablets as budget-friendly solutions for creating NFT wall displays. NFT owners will be able to display their collections at home by upcycling old gadgets.
One thing to remember, though, is that there are only a few ways to mount and position old devices. Tablets are easier to mount than laptops because keyboards can get in the way. By installing a photo-presenting app and positioning the device on a tabletop or wall near a power supply using an easel display or some similar mechanism, your wall or tabletop setup should be ready to go.
Ideal Places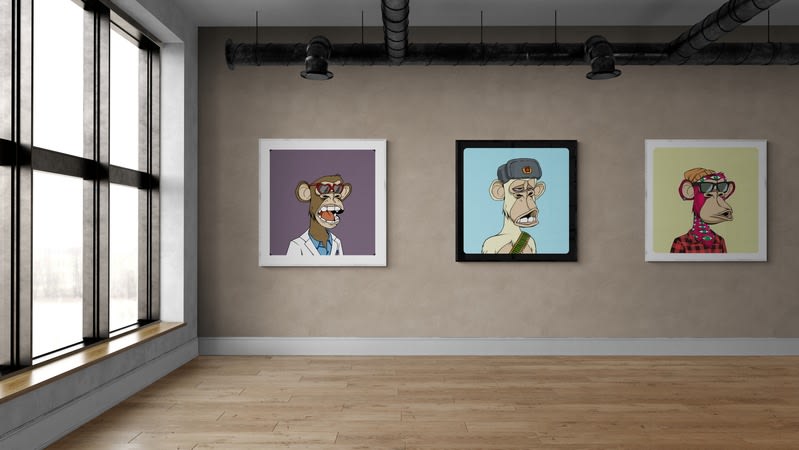 Now that you know what options you have for setting up wall displays, you may find yourself asking: Where can I display my art?
NFT places can affect the overall environment of every room you put them in. But of course, collectors should still do their best to match their NFTs with the overall vibe of each room. NFTs can transform a dull room into a vibrant place for relaxation.
In places of work, a good NFT artwork can be a good conversation piece that can help entrepreneurs as they lobby for their business ventures. If artists wish to showcase their work, NFT wall displays can be used as galleries of their work that can highlight their skills and capabilities.
NFT artworks, augmented by whichever collection is used, have the power to change the energy of rooms they're put in, similar to the way traditional artwork can make rooms more sophisticated and make the environment come alive.
NFTs have the potential to grow bigger and bigger. In recent years, NFT values have reached thresholds comparable and even surpassing world treasures. In the months that have passed, innovations have pointed towards further development of the NFT market and with it, NFT on physical prints. "It's like the beginning of Amazon, cryptocurrency, or even photography," says gallerist Dominique Lévy. "I think [the NFT market] is going to cleanse itself of the madness quickly and evolve into something more meaningful. It has a fabulous creative energy."
Like this article? Be sure to subscribe to our newsletter for more content like this.